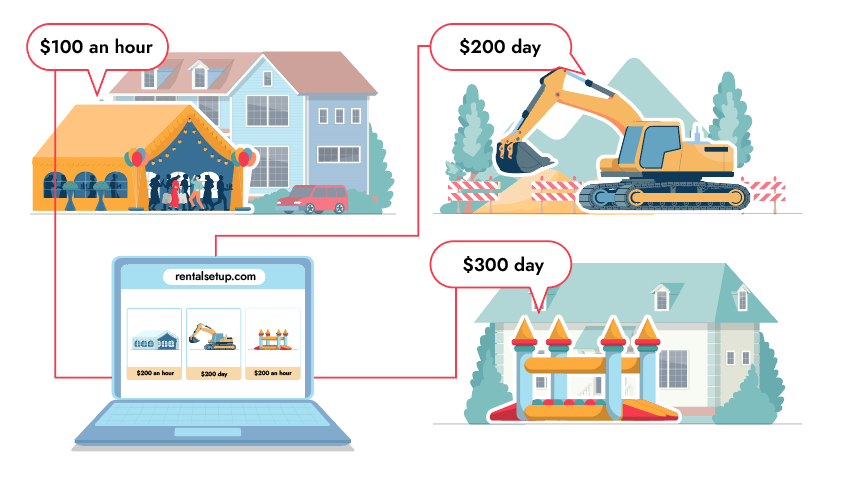 Popular equipment rental industries are
Do you have questions about the products in your industry?
What party rental products can you rent out with RentalSetup?

There are all sorts of party rental items you can rent out with RentalSetup. products include silverware, furniture, arcades, photo-booths, bouncy houses and party tents. Get more party rental jobs when you sign up with RentalSetup. You will get a website to pass along so customers can schedule jobs. You can use Rental Setup as a party rental software and party rental website builder
How can rentalsetup help the Construction equipment industry?
If you're in the construction equipment industry, then you know that renting out your equipment can be a great way to earn extra income. But in order to maximize your rental job rate, you need to have a well-organized and professional website. That's where rentalsetup comes in. We can provide you with a customizable website that will help you showcase your equipment and attract more leads. So whether you're renting out cranes, forklifts, scaffolds or power tools, we can help you get started and increase your earnings potential.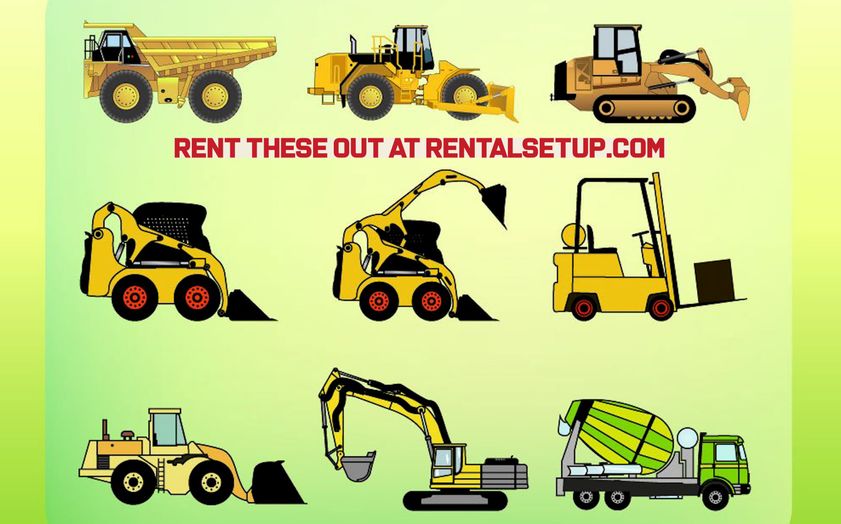 Fitness equipment are great products to rent out with us.
Some people can't go to the gym but you can bring state of the art gym equipment to them. In order to make your investment in rental gym equipment payoff you would need customers. Rental Setup can help you find customers by creating a website for you. Whether its state of the art treadmills, bench press, or any workout machine, you can upload your products and have customers schedule a job for your products. There are several payment options to display to a customer.
You can rent out electronic devices for all sorts of events.
Corporate events might need extra laptops for special occasions. Electronic devices commonly needed are TVs, projectors, cameras smart boards, and microphones. You can by devices like these and rent them out to customers with a website. Set one up with rentalsetup today