You can show custom content in the footer of your webpages
In the footer you can show.
Delivery zip code areas
Links for categories of products
Contact info
Custom text message
Custom links
You can also change colors to the footer

To customize the footer of your website you can go to the admin button in the header when you login and then click on the footer button
Or you can go to the route /admin/footer by typing it in.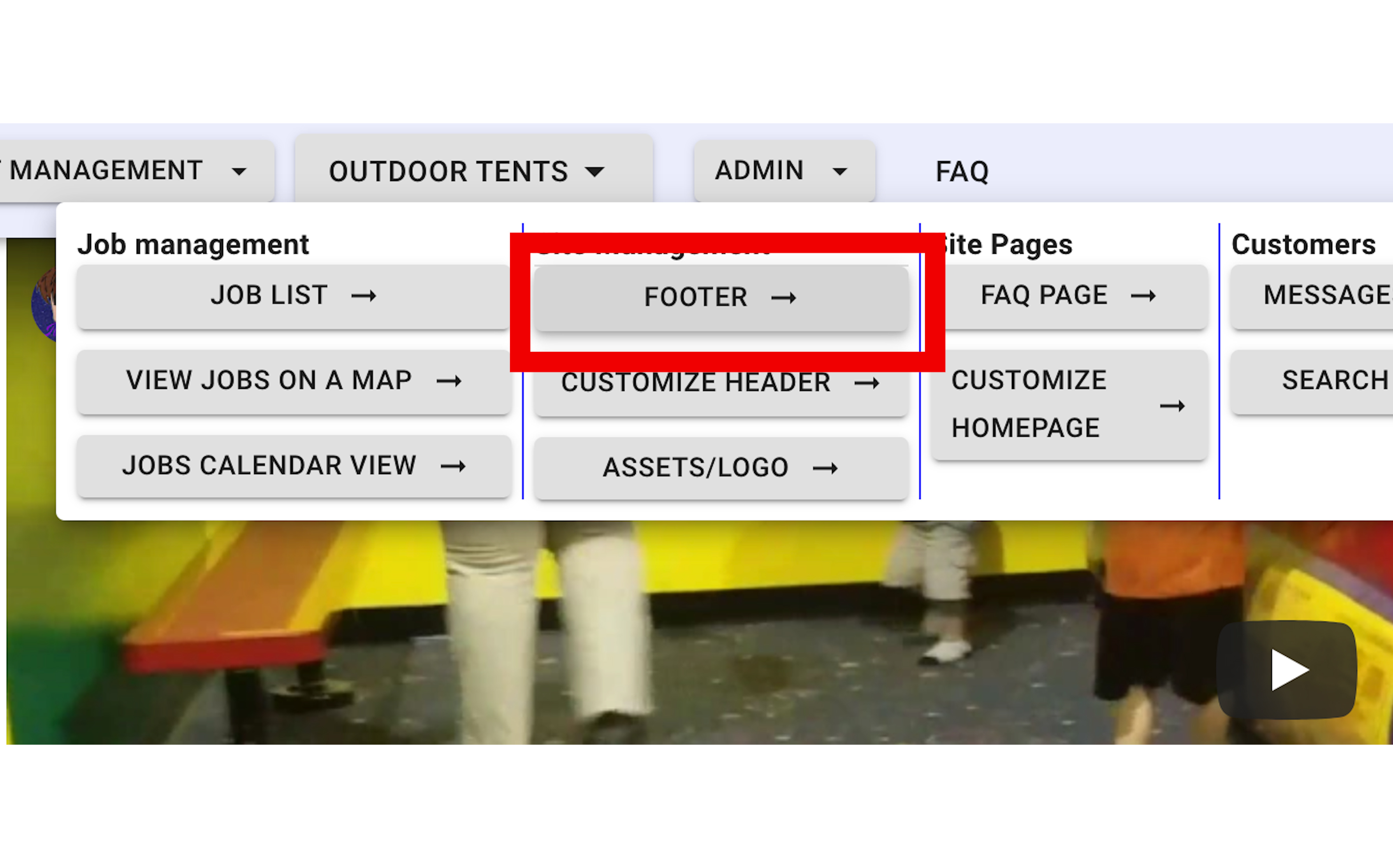 Enter in the zipcodes you want to show on the footer
Click on Edit/create zip codes to create and edit zipcodes. Click the checkbox next to the newly create zipcode to make sure it appears in the footer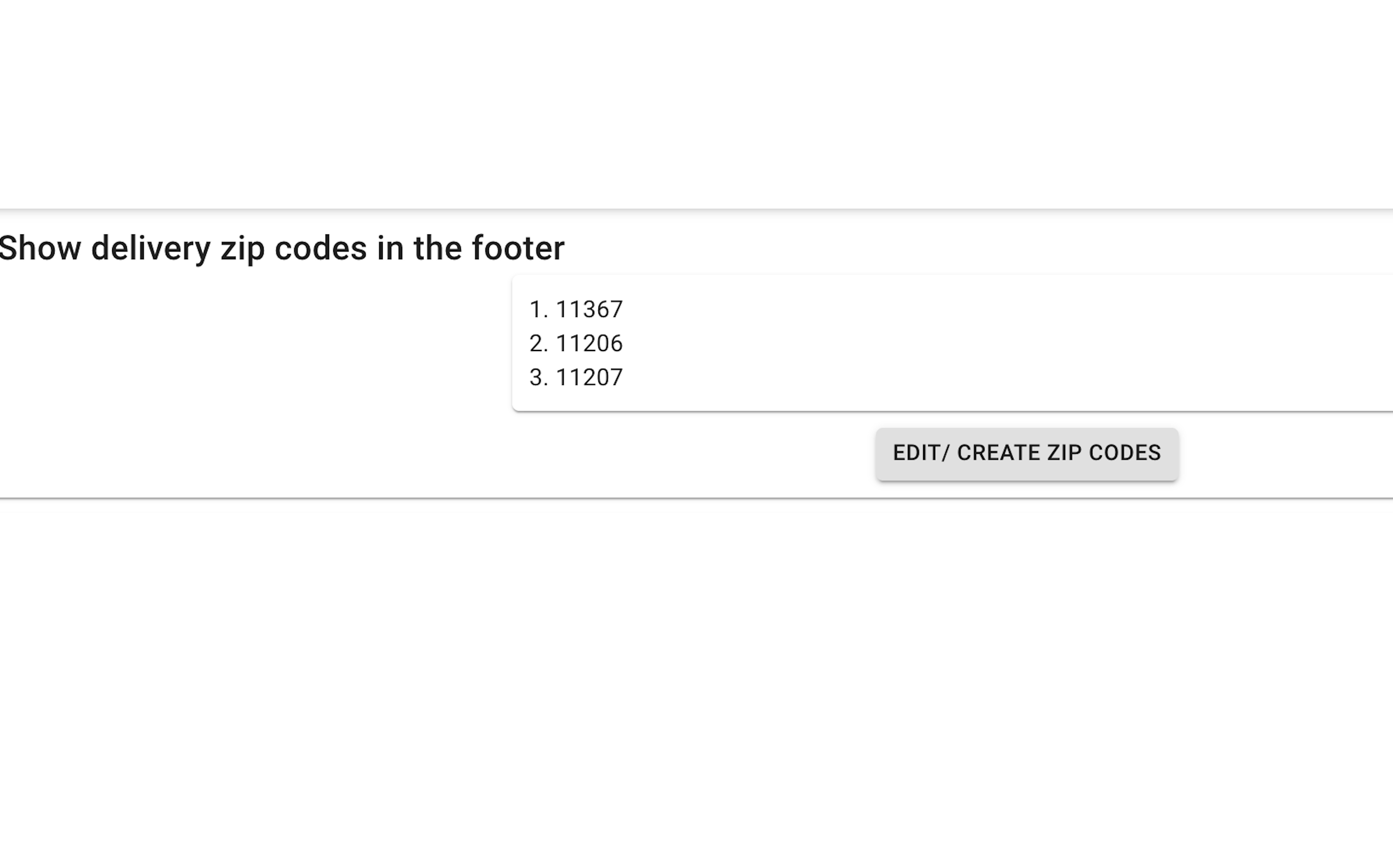 Add links to the footer
You can add 10 links. The links can be external or internal. Just copy and paste the URL
On the left side add the text for the link and on the right side paste in the URL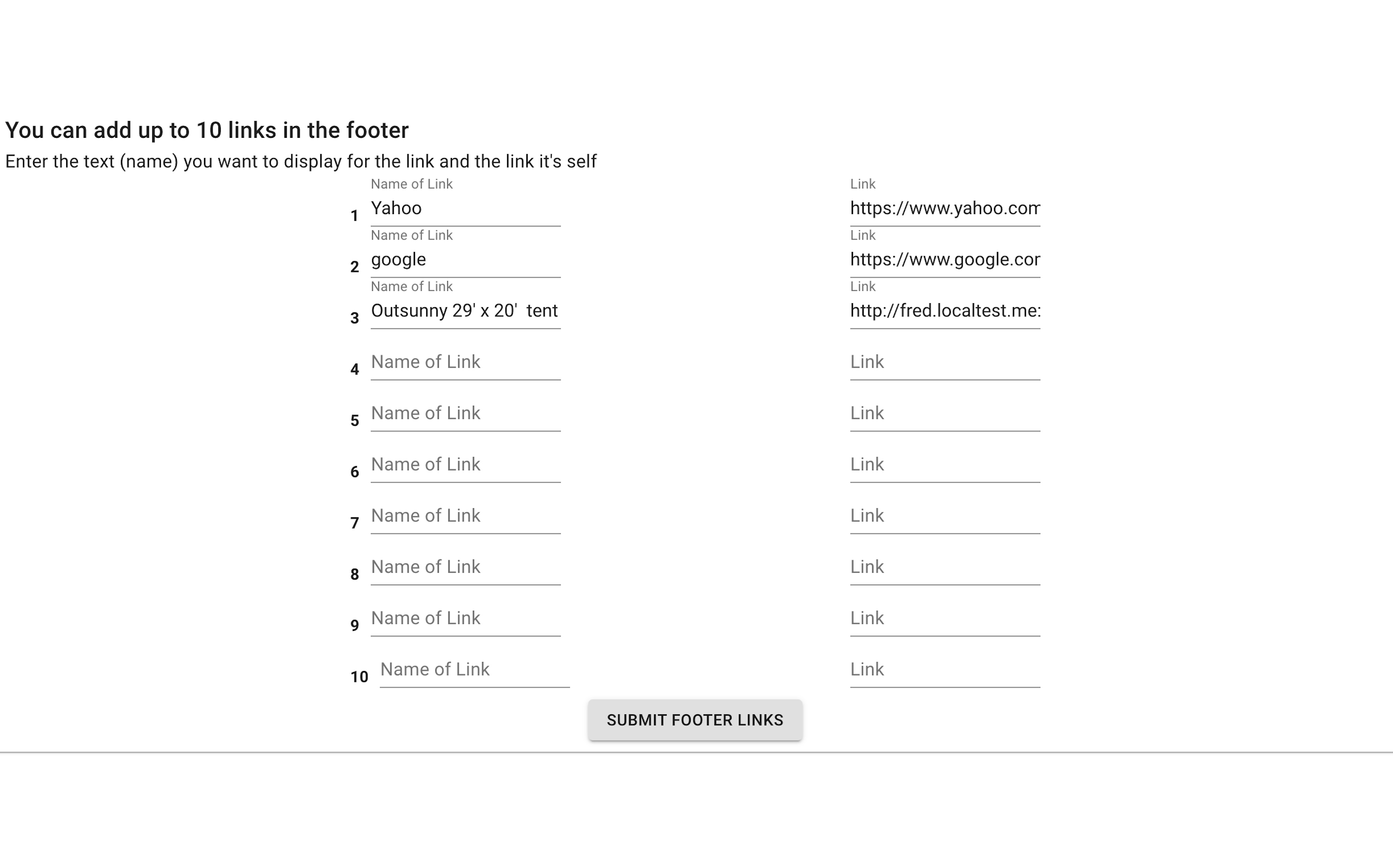 Enter in your contact info
You can display your
Address
phone number
email address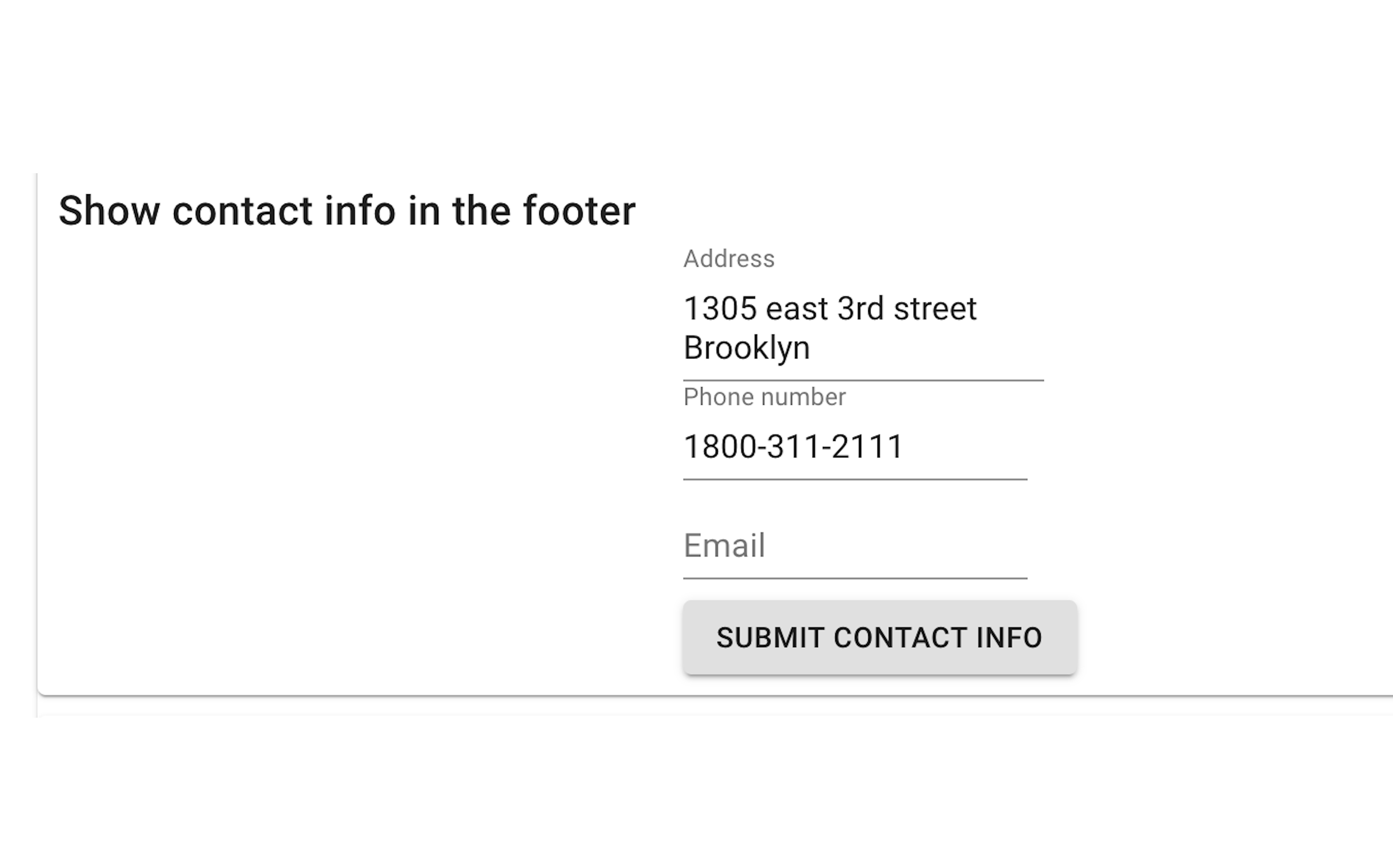 Show categories on the footer.
When you click on edit categories a dialog box will pop up with a list of categories. check the checkbox next to the category to show on the footer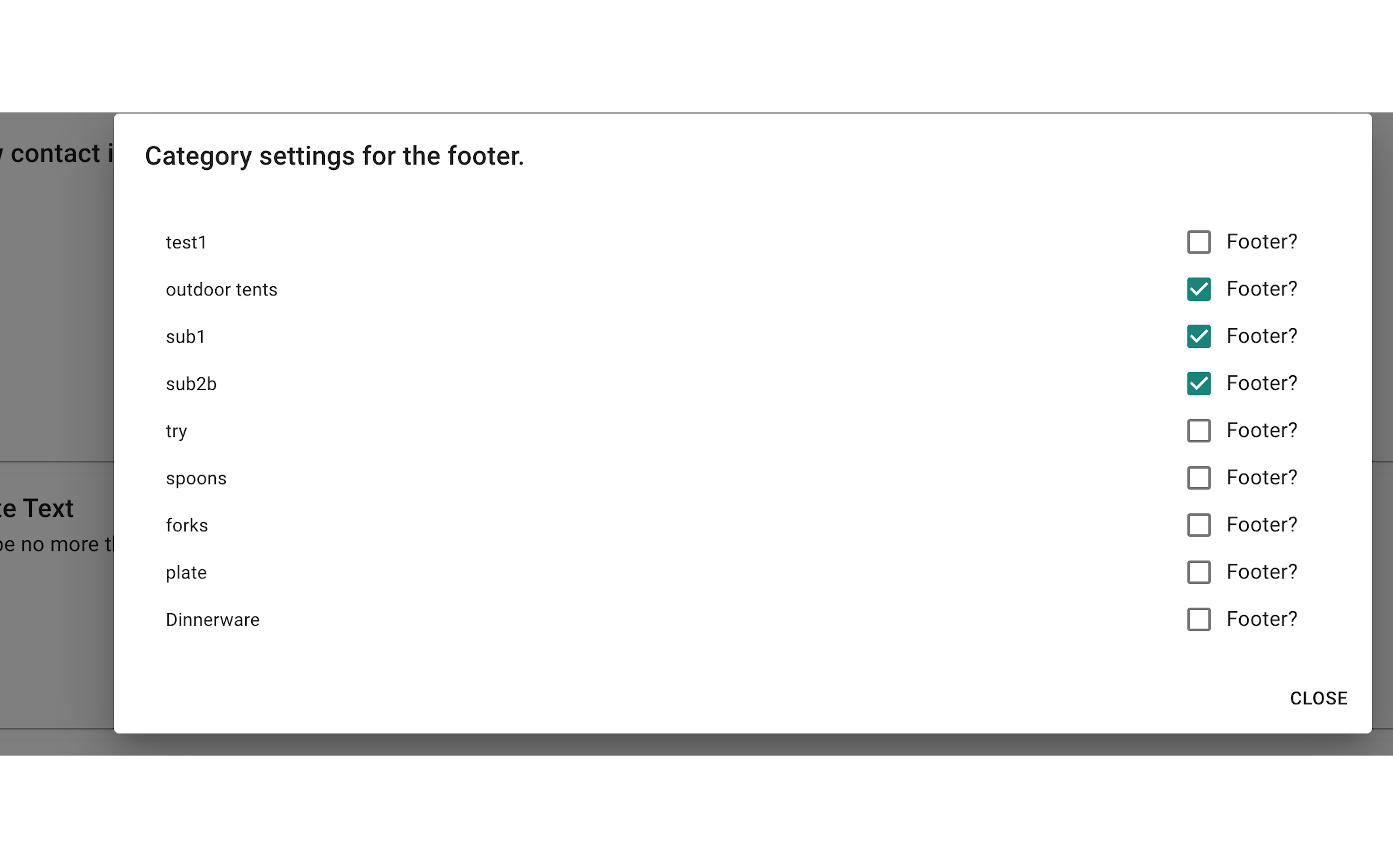 You can show handpicked category links to show to the user. This will help describe what type of items you rent out or sell. customers can easily see a group of products that are associated together.
You have the opportunity to show the zip codes of where you do deliveries
Change the whole background of the footer
Change button colors
Change color of plain text that displays in the footer
When you scroll down the admin footer settings page you will see the area where to change colors.